Attention Investors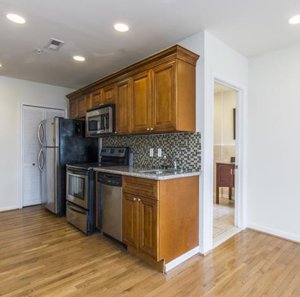 Most people purchase investment properties for ­­3 reasons: Financial, Career and/or Personal Independence. Although these are all great reasons, most new investors don't realize the underlying benefits and even some of the responsibilities that come along with owning an investment property. These all vary based on your property type: Turn-Key property, Multi-Use property and Duplex properties. A real estate professional would be a great resource in helping decide what is best for you. 
With owning investments, you are guaranteed one thing, it's yours; you own it. That leaves the floor open to options and ideas that are born and brought to life on your time. You find that once the initial investment properties maintenance and requirements are taken care of, the profit begins and is stagnant throughout the future of your investment. This leaves you open to the opportunity for financial independence. Your income becomes a way of life. Most owners either take that and invest it in other properties or business ventures they now have the time for. So now that you're more financially stable, independent within your career and finances that leaves plenty of opportunity for personal advances, whether family or even just time to relax and enjoy the fruits of your labor.
 There are also a lot of underlying benefits and responsibilities that come into play when being an investor; tax benefits, property appreciation, having a real estate professional help you understand the risk to revenue ability and employing rental property experts to help assist with the management portion of your property or properties you have invested in. Most new investors are not aware that the federal government offers tax benefits and considerably lower tax-rates for lengthy-term profits. Another large benefit is that once the market starts to appreciate or depreciate, although your properties overall value may change, the options of your tenants and clients help you balance such changes and control your environment to still be a lucrative venture even in a not so appealing market.
Lastly, the responsibilities of owning an investment property can be immense, and sometimes taxing on the owner. For those who own multiple properties, one option is to hire a Rental Property Management Group. These people are often immensely versed in rental knowledge for the things that we as investors may not typically know; for example, searching for and interviewing prospective tenants. What to do in case if your tenant refuses to pay rent on time or tries to exhibit his ownership on your property? All these questions are just illustrations of the problems which as new investors, you might face. 
When deciding how soon to invest, the answer is NOW! Speak to a Salas Team professional today to help you you explore a property, the market, the location, and the return on investment.  One of our representatives can help you analyze the right investment vehicle for you.
This triplex (pictured above, pictured to right) near Temple University for example is a great opportunity that you can explore on the Salas Team website or contact us at The Salas Team at 267-288-8079 or email info@SalasTeamRealEstate.com.